6 ways to partner with your customers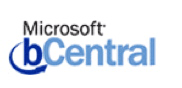 Small Business Solutions

Marketing Intelligence / Joanna L. Krotz
In this climate, with sales slumping and consumers wary, smart business means getting back to basics. And that means:
* Customers rule
* Competitive knowledge is power
But old-time goals such as customer satisfaction and loyalty -- being "customer-centric" -- do not imply old-time tactics. Mom-and-pop shops phoned valued customers whenever new merchandise arrived. The 21st century equivalent is giving your customer electronic access to time-sensitive news and benefits.
You can keep important clients up to date and invested in their relationship with you by harnessing Web-based applications that let you collaborate with customers -- usually in real time.
Here are six ways to use technology to partner with your customer:
1. Share documents online. When work is done in teams or in far-flung locations, create a central and private Web site with applications such as Microsoft bCentral's SharePoint Team Services. Such groupware sites are protected by passwords and give each team member -- client or staff -- the ability to track every stage of a project.
"It's a very efficient way of working," says Pam Stein, co-founder of Clientize.com, an Internet marketing company in Boca Raton, Fla. For instance, Stein says, imagine a boilerplate contract that needs specific client requirements. You can post the document on the site for everyone to read, make changes on-screen and get approvals -- from legal and IT to the client contact and counsel.
"But document sharing is only as good as the version-control mechanism," Stein says. Set up a system that ensures only one live version at a time. "It's like a library, where someone checks in and checks out the same book."
2. Collaborate on test products. It's always costly to expand product lines or services. And the price isn't measured only in dollars. There's also time, resources, roller-coaster emotions and distractions from ongoing business.
At FeedbackSTAT.com, a six-employee market researcher in Tucson, Ariz., that specializes in health care, founder Russ Wedemeyer lightens the risk by providing real-time communications between businesses and clients.
For example, a biotech company with a new, multimillion-dollar product might need its offering reviewed by dozens of research doctors in the United States and abroad. After field research, FeedbackSTAT.com designs an online survey and manages it on a password-protected Web site. Busy doctors log in at their convenience to evaluate the product and to post comments.
A FeedbackSTAT client is Nichols Institute Diagnostics, an in-vitro testing firm in San Juan Capistrano, Calif. Phil Miller is the company's vice president of research and development. "The key decision in investing in new products is our expectation of market share and the return on investment for bringing a medical device to market," Miller says. "With a FeedbackSTAT survey, we got a fair amount of primary data in real time. We had reports from high-level medical pros who are hard to reach." The online surveys, he says, are 80% faster than offline ones and less than half the price. Wedemeyer estimates costs drop by about $20,000 to $7,000 or so.
3. Put clients on the team. "Clients usually come to us after they've tested the limits of the traditional agency relationship and found it lacking," says Andy Getsey, chief executive officer and founder of AtomicPR in San Francisco. Founded two years ago, the public relations agency now bills $1.5 million a year and has a roster of fast-moving technology clients. Says Getsey: "Traditional agencies tend to be expensive, inflexible and slow. They 'bait and switch' clients -- after signing the client, senior management are uninvolved."
AtomicPR was born to correct all that, Getsey says. With 18 staffers, no private offices (yes, there's a conference room) and always-on wireless connections throughout the shop, the agency is fully collaborative. "We had no legacy system to start, so we were able to integrate better technology," he says.
Staff teams develop plans and projects on a private Web site, so clients can log in and participate. Media campaigns target specific outlets and journalists and the results are tracked and measured. "We develop strategy and objectives with the full involvement of the client," Getsey says. All staffers are given home DSL service, a cell phone and access to a phone system that can find them wherever they travel. The results, Getsey says, are:
* Tighter integration of client-agency teams
* Greater consensus and client buy-in
* Faster feedback on early efforts so less time is wasted
* Greater senior client involvement because of online, self-service access to projects and information
* Less time spent on internal administration
4. Let customers sell themselves. It's been five long years since the idea of driving customers to order online sounded new. Yet dozens of small and midsized businesses still don't trust e-commerce transactions. If you're one of them, meet Debbie Lombardi, founder of Barter Business Unlimited, a Hartford, Conn., trade exchange group. Ten years old, with 22 staffers, BBU had a corporate site that was image-conscious and not much else. Last December, Lombardi decided to move sales online, trading the cost of hiring additional sales and support staff for the price of investing in technology. She and her team began planning in January, graphing each page. "We spent hundreds of hours. We wanted to think of everything," she says. Excluding promotion, the revamped site cost $50,000.
The result? Since August, BBU business has increased 15% -- that's while the economy was heading south, of course. She's been pleasantly surprised to find that the service pros -- lawyers, doctors and dentists -- are also comfortably logging on. "The exposure has been tremendous. It exceeded expectations." (For more information on e-commerce software, check out bCentral's Commerce Manager.)
5. Get instant feedback. Typically, it's the disenchanted customer who is the most vocal. Clients who are mildly to wildly satisfied, however, tend to be a mystery.
Conventional focus groups and surveys take weeks of expensive field research and back-office analysis. You may not have time to wait. In 2001, as you no doubt recall, the economic climate shifted faster than anyone anticipated, even before Sept. 11.
The solution is online. Besides surveys that test customer satisfaction, Clientize.com's Stein creates affordable questionnaires that request contact information. Clientize.com screens and cleans the captured addresses and delivers survey results -- very neat when broadening your base.
Walker Information, an Indianapolis-based business-to-business information provider, measures and reports on customer satisfaction, lost customers, employee commitment, corporate reputation and business ethics -- much of it over secure Web-based surveys and modeling programs. "The right kind of survey can track the viewpoint of preferred customers," says vice president Jeff Marr. "Those results can be used to diagnose and improve company performance." Even better, the results are automatically delivered in graphs and bar charts, so you don't have to fuss.
6. Let clients see for themselves. On a given day, Tim Fargo, founder of Omega Insurance Services in St. Petersburg, Fla., has dozens of investigators in the field looking into the validity of workers' compensation claims. In five years, the firm has gone from Fargo's spare bedroom to employing more than 200 employees. Fargo credits the company's proprietary software for its growth. The application allows Omega clients -- carrier reps and risk managers -- to log on to a secure site to monitor each case via online video clips and reports. "We don't send videotape through the mail anymore," Fargo says. His Web-based database and application, called "Power Facts," runs on Microsoft SQL Server software. "Power Facts gives the client results and the freedom to get information whenever he's ready. Its big benefit has been to cut down on management time and resources," Fargo says.
Such electronic options perform for business that's done today, when key contributors telecommute, executives travel the globe, the sales force updates presentations via wireless connections, and clients get noticeably cranky when results slow.
Whichever device or technology you choose, remember the aim is to streamline. Give your team and your clients fast and convenient access to insider information. Then watch your business grow.